LPD Communication
The following instructions are for users sending output from one host system (i.e.: HPe3000, AS400, Unix) to a Windows operating platform where the eFORMz merge process will take place. To monitor for incoming print files from another host system follow these steps.
STEP 1: Enable TCP/IP Print Server for LPD Communication
Windows VISTA / 7 / 8 / 8.1 / 10
From the Start menu:
1. Enable the LPR Monitor in Windows Features by navigating to Start > Control Panel > Programs > Programs and Features > "Turn Windows Features on or off." Navigate to Print and Document Services, expand the menu and check the LPR Port Monitor box.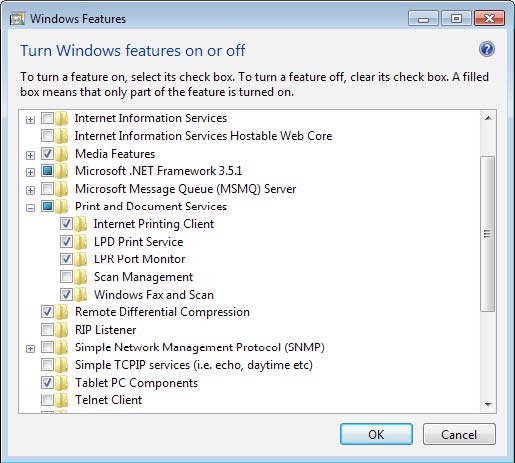 Windows Server 2008 and higher
From Server Manager:
1. Click on Add Roles.
2. Select Print and Document Services.
3. Add LPD Services.
If the LPD setup through the Standard TCP/IP Port is blocked by Active Directory, consult eFORMz Print from Windows Server to Network Printer.
If your system gives a message that it requires administrative authority, complete the following steps instead:
Open a Command Prompt window as Administrator.
Run the following command:

dism /online /enable-feature /all /featurename:Printing-LPDPrintService

Close the Command Prompt window.
STEP 2: Starting the TCP/IP Print Server Service
Confirm that the TCP/IP Print Server Service has been started:
1. From your Windows Control Panel select Administrative Tools.
2. Select Services. A listing of all services running on your Windows platform will display. Windows Vista and later: Select LPD Services.
3. Start LPD Services if not started already and select Automatic as the Startup Type.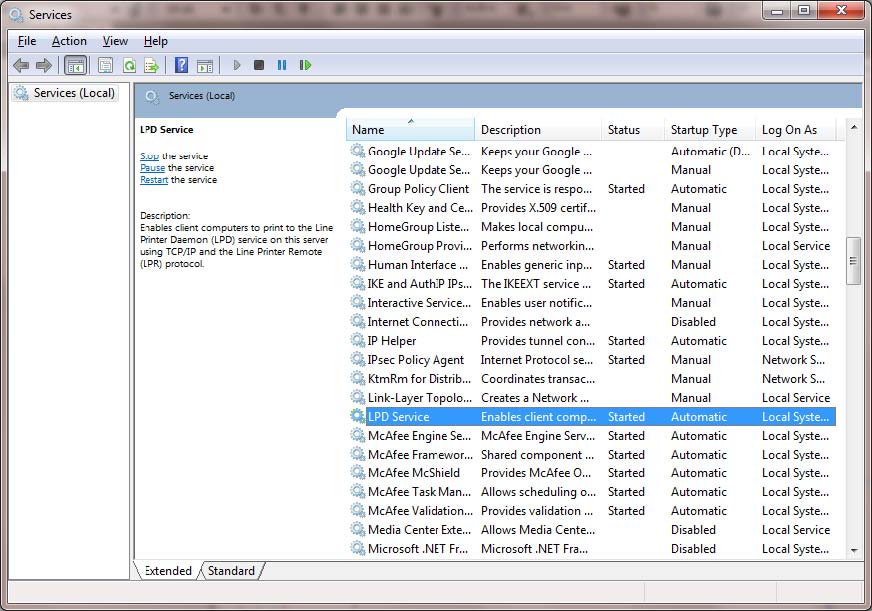 To capture incoming print files (or spoolfiles) from an alternative host system to a directory on your Windows operating system, view the following tutorial.