DuplexPackSlip® Integration Overview
DuplexPackSlip® labels are an innovative all-in-one duplex solution, which automatically combine the shipping label with a packing slip on the front and back side of the same label. These unique labels offer a number of business process benefits, including:
Order accuracy is 100% because the shipping label and packing list print together on the same label.
Plastic pouches and folded laser paper packing lists are eliminated, saving on consumables.
Only one printer is needed, either a two-sided thermal label printer or a duplex laser printer depending on which label or form solution is implemented.
Thermal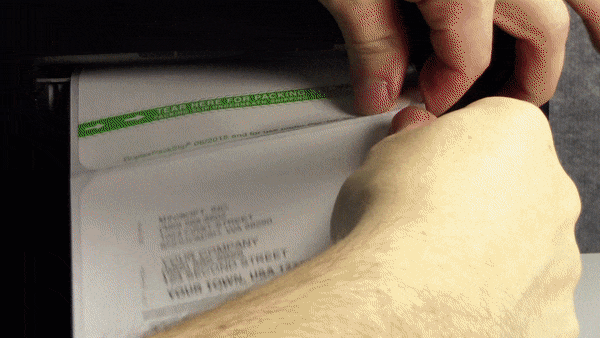 Integration
Generally, the process involves a packing slip being generated and sent to eFORMz. An eFORMz project analyzes the packing slip, formats it and places it in a directory. Next, a shipping label is created and sent to eFORMz. An eFORMz project analyzes the shipping label, formats it and retrieves the packing slip for the second side of the DuplexPackSlip label. Finally, the completed DuplexPackSlip label is sent to the printer.
In other instances, eFORMz first analyzes the shipping label and based upon a certain value in the data file, retrieves the appropriate packing list. eFORMz has a variety of integration options which are detailed here: How Does eFORMz Integrate?